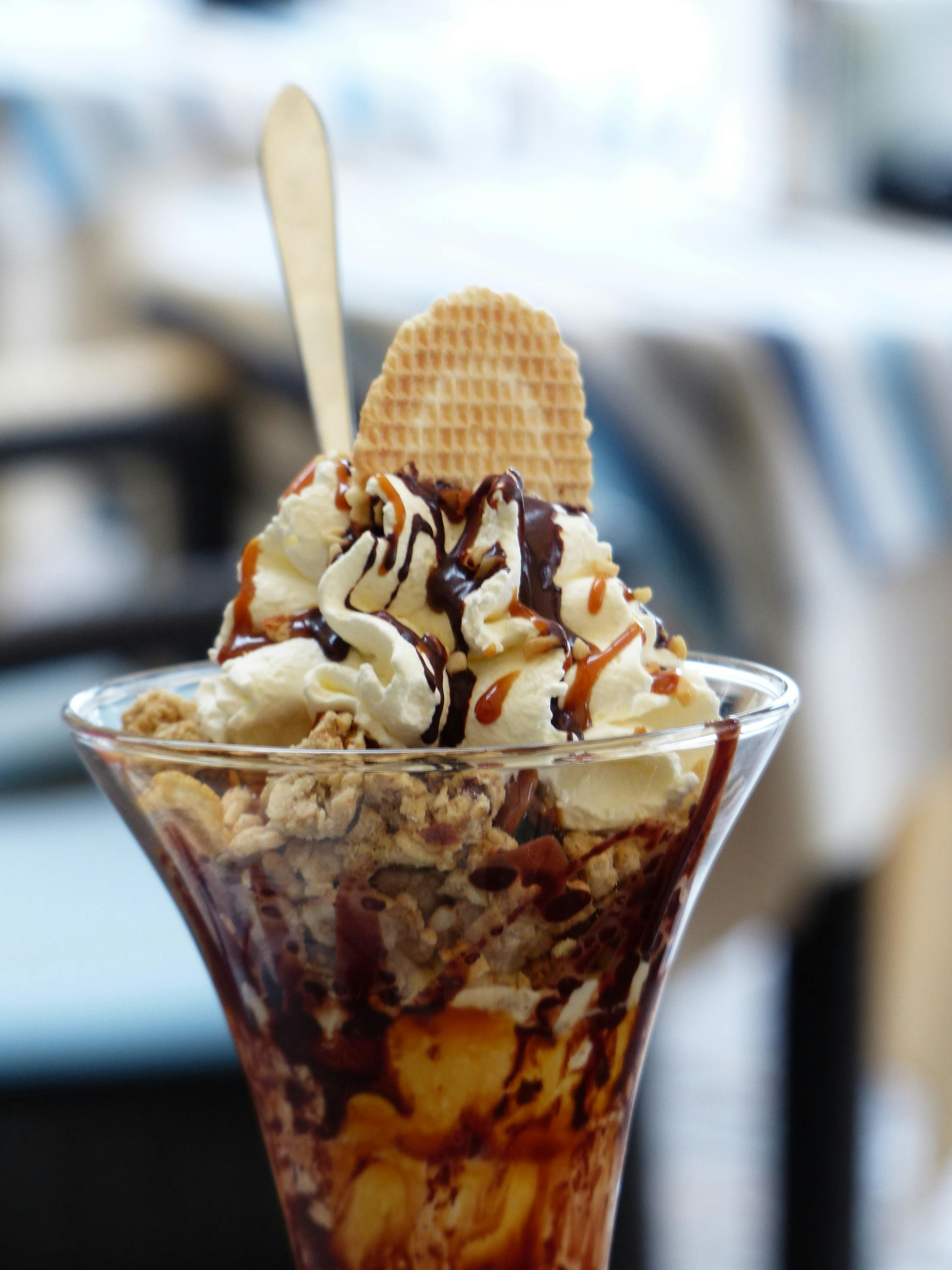 The summers are here and it is already hot by this time. The only thing which we all love to enjoy is savour chilled food items and beverages. But when it comes to kids or adults, it is undoubtedly an Ice cream. Be it any ice cream, it is loved and enjoyed by all. So, we are now presenting 2 most favourite ice creams of kids that they can have easily at home.
Chocolate Ice cream recipe
An evergreen recipe, the chocolate ice cream recipe is kids' favourite. You ask them and you will always get a 'yes' in return. So, let's learn to prepare it for them.
Ingredients:
90 ml of Chocolate sauce
1 tsp of Vanilla extract
150 gms of Fresh Cream
1/2 tin (200 gms) of Nestlé MILKMAID
Recipe:
Step 1: Take fresh cream and whip it until it is fluffy.
Step 2: Take a vessel and add vanilla essence, chocolate sauce and Nestlé MILKMAID in it. Mix it well.
Step 3: Pour this chocolate mixture in the freezing tray. Set this tray in freezer till it is half set.
Step 4: Take the tray out and whisk it with the help of an electric beater. The consistency must be smooth now.
Step 5: Place the tray again in the freezer and let it chill.
Step 6: Serve chilled and enjoy with kids.
A quick fix to your sweet chilled cravings, strawberry ice cream can be prepared with ease and comfort. A three-ingredient recipe, this ice cream can also be tried with kids.
Ingredients:
200 gms of Strawberries (fresh)
1 tin (400gms) Nestlé MILKMAID
300 gms of Fresh Cream
Recipe:
Step 1: Take a mixer grinder and all the strawberries in it. Churn it and make a puree out of it. Take it out in a vessel.
Step 2: Now add fresh cream and Nestlé MILKMAID in the strawberry puree mixture. Whisk it thoroughly to get a mixture with a thick consistency. Then place it in freezer to set it half. Now take that out and whisk it again to get a smooth consistency.
Step 3: Now place it back in freezer and wait till it sets.
Step 4: Enjoy with family by serving it chilled.
Star tip: You can also drizzle chopped strawberry slices to enjoy it all the more.
Conclusion:
These 2 yummy ice creams for kids are very easy to prepare and consume. Try them out and enjoy in this summer.